Photography is a way to capture and celebrate life. I am posting some photos for your enjoyment. I hope you like what you see!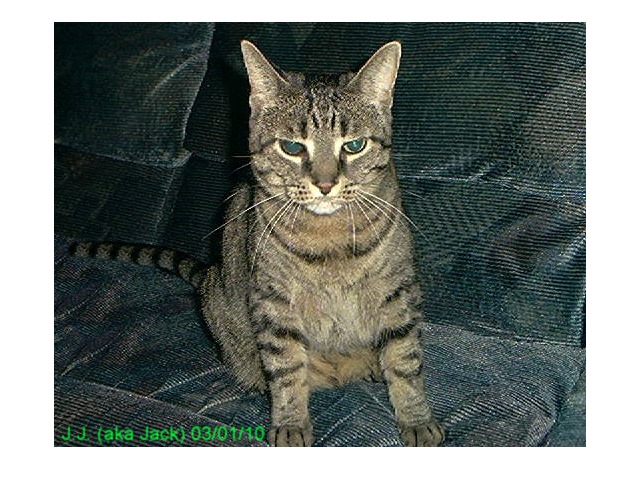 Jay Jay is the eldest of our three cats. His name was originally 'Joey' when my paperboy gave him to me (in about 1995). (His mother did not want a cat in the house). JJ was mentored by 'Bootsy' (who has since passed away) and has picked up a very mellow attitude. 'Uncle Lee' calls him 'Jack', and he just loves to sleep peacefully on the end of the bed.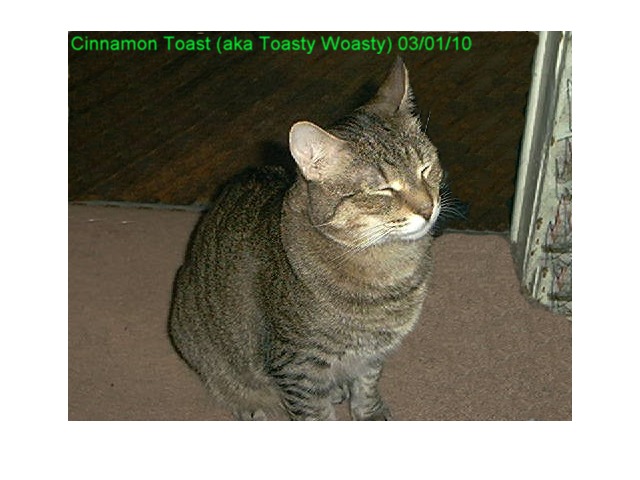 Cinnamon Toast is a brown tabby with orange under tones (much like J.J. in fact). He and 'J' almost look like book-ends. Toast's tail is much slimmer and the cinnamon colour is a bit more evident. He is a bit 'high strung', but seems to be calming down recently, though I have never managed to clip his nails. Toast is the original 'bathroom kitty'. He loves to get pet by whom-ever enters. He has given up 'wake-up kitty' duties to Wendy.